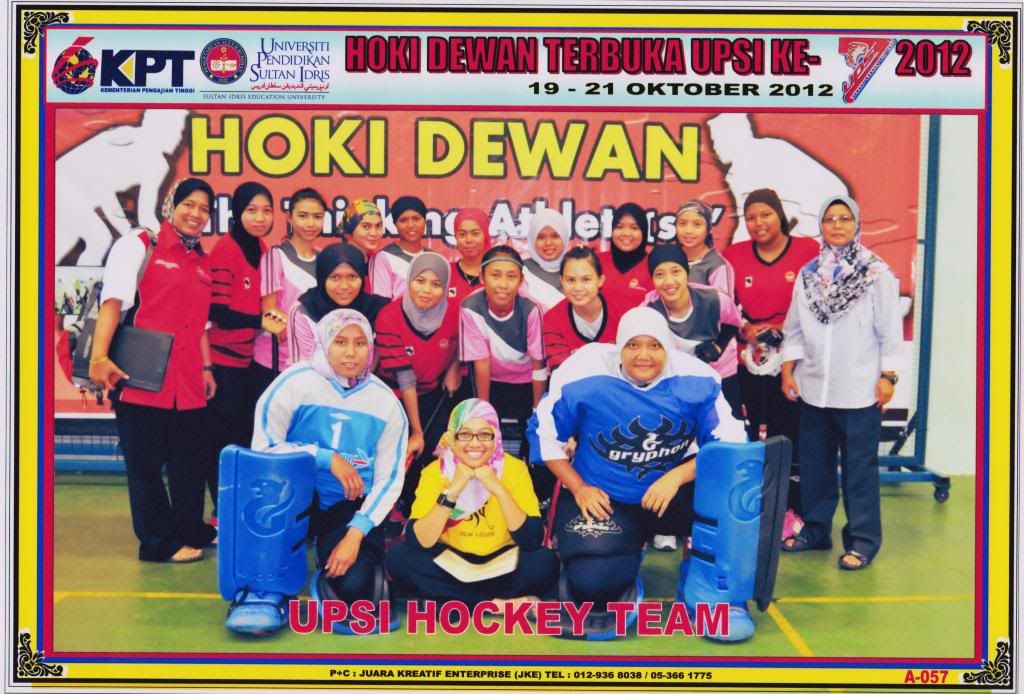 FINAL : UPSI 1-0 PASUNDAN
akhirnya team saya berjaya muncul Juara Kejohanan Hoki Dewan Terbuka UPSI 2012
. Kenangan yg agak manis, mmg main mati-matian lah lawan te

am Pasundan dari bandung,Indonesia ni,
Alhamdullilah,,aku berjaya menyempurnakan pukulan penalty stroke and our keeper Farah Waheeda beraksi cemerlang !! Tepis semua pukulan penalt

y pihak lawan . WOW !! mmg performance yg makin meningkat dari wawa ! she's ZERO TO HERO !
ak mmg salute abes kat bdak2 yg baru belajar nak main, bsungguh2 then mmg nmpk hasilnya ...dan menjadi yg terbaik !!

Tahniah FARAH WAHEEDA .
Kali ni aku bermain dgn penuh semangat ! aku nx buktikan yg aku memang mampu bermain indoor hockey ni .
BEST MOMENT WITH OUR
UPSI TEAMATES